Commercial Burglary Prevention
Call Toll Free
1 888 282 7740
or 905 502 0249

SMASH & GRAB
SOLVED.
High density fog with blinding strobe lights...
Burglars don't have a chance.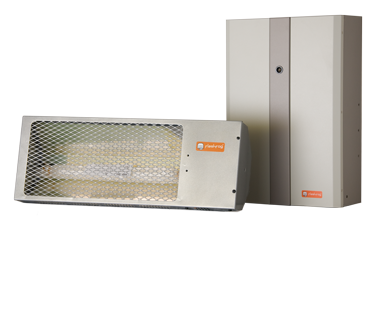 How FlashFog Works
Burglars can't steal what they can't see. This simple concept is the key to FlashFog's effectiveness as a burglary protection system.
When a burglar triggers your alarm, the FlashFog system jumps into action to protect your valuables. Within seconds, the area is completely filled with a thick white fog, reducing visibility to inches.
As if this wasn't enough to deter the burglar, the system also includes an incredibly bright, flashing strobe light. The rapidly flashing light prevents any attempts to see through the fog, and draws attention to the scene.
The end result is always the same: a fleeing burglar, and your area protected until police have time to arrive.
FlashFog is a unique approach to security, and we find some people are doubtful when it's first described to them. That quickly changes when they try our demo booth and experience FlashFog first-hand. Check out the trade show interviews in our Video Section to see for yourself!
The FlashFog Advantage
In a perfect world, you would have every security product available protecting your property from burglars. Unfortunately, for most people, security is a compromise between cost and effectiveness. We understand that, and we strive the make our systems the most cost effective security available.
We strongly believe that a FlashFog system is the best use of your security budget, here's a few reasons why:
Cannot be defeated with brute force.
Stops any number of intruders
Extremely low maintenance cost
Completely safe to breathe, with no residue
Easy to relocate
Why choose FlashFog over...

CamerasBurglars just wear masks, cameras do nothing to stop the actual burglary.

87% of U.S. burglaries in 2009 went unsolved... odds most burglars are willing to take.

Bars & Gates Alternate entry methods, such as the roof or wall, are used instead.

Determined burglars use brute force to break in and damages often cost more than the inventory lost.
The Pharmacy where we had the first machine ever bought from you was relocated. This was great as it gave us the opportunity to create an awesome new alarm lay out. During a test of the alarm system one of our technicians made entry into the pill room by mistake. The room filled up in less than 10 seconds and made it difficult for him to leave. In his effort to find the door he activated another round of fog, filling the adjacent offices. Although unplanned, it was a great test reminding the owner why he invested in the product. Also, we may need another bag of fluid!
David, INNER-I Security, California
When I did a test to make sure my alarm system is working, I literally had to shuffle my feet, you can't see at all! I was afraid to bump into anything, I couldn't see my watch at arm's distance. So somebody who is carrying tablets and small products, the thief is never going to find it. I am not being compensated in any way, shape or form, this product works, it gives me security, I know at night that if somebody gets through my front door, they are not going to get my product, they can't. It's been the final addition to my security system.
Greg Blair, Community TV, Florida
Quick and Easy Installation
We strive to make installing FlashFog as easy as possible for you and your alarm technician. FlashFog units easily integrate with your existing alarm system and can be installed in only a few hours.
Whether you buy direct from us or through a local dealer, we are committed to providing any assistance necessary to ensure your machine is installed for optimal protection.
Each machine comes with a detailed manual and installation videos
No installer? We will help you find one in your area
We offer full telephone and online technical support to all customers
Fluid bags are inexpensive and easy to install.

Smash & Grab Solved

How FlashFog Works

The Benefits of FlashFog

Customer Testimonials

Easy Installation